MR. EVERYTHING THE DJ
HAS BEEN DJING FOR SEVERAL YEARS NOW.
MR.
HAS ROCKED FOOD FESTIVALS, CORPORATE EVENTS, HOUSE PARTIES, ETC.
MR.
SPECIALIZES IN SOUL/URBAN MUSIC, INCLUDING
HIP HOP
,
R & B
,
NEO-SOUL
,
ALTERNATIVE
,
ROCK
, EVEN SOME
JAZZ
AND
COUNTRY
MUSIC.
MR. EVERYTHING
HAS USED VARIOUS BRANDS OF DJ EQUIP0MENT TO GET DOWN ON THE 1's AND 2's. BACK IN THE DAYS OF VINYL RECORDS, UPCOMING DJ'S HAD THE RESPONSIBITY OF CARRYING MILK CRATES OF NUMEROUS VINYL RECORDS. MR.EVERYTHING IS NO DIFFERENT.
MISTA
WOULD HELP CARRY MILK CRATES OF THESE VERY RECORDS FOR MORE EXPERIENCED, SKILLED DJ'S.
MR.EVERYTHING
THE DJ MUSICAL, ARTISTIC STANDARD HAS ITS GENESIS IN THIS DJ TRADITION. IN 2022, WITH THE ADVENT OF NUMBEROUS TECHNOLOGICAL DJ EQUIPMENT ADVANCEMENTS, I.E. DJ CONTROLLERS, SERATO, ETC.,
MR.EVERYTHING THE DJ
IS A TRADITIONAL DJ AS FAR AS MIND STATE, ARTISTIC SKILLS AND INTEGRITY, BUT
MISTA
HAS PROMISED HIMSELF, "I'LL NEVER CARRY ANOTHER MILK CRATE OF RECORDS, EVER AGAIN!!!" LOL.
MR.EVERYTHING
SAYS, "I'LL JUST HAVE TO PROVE MYSELF AS A DJ THROUGH MY ACTUAL DJ SKILLS, WORDS ON THE MIC, ROCKING OFF FLASH DRIVES, HARD DRIVES OF SONGS, AND NOT FROM MILK CRATES OF VINYL RECORDS!!!"
BRAND NEW!!
***
MR.EVERYTHING THE DJ *** DJ SCRATCH SESSION
*** BOOK
MR.EVERYTHING THE DJ
: holla@MrEverything.biz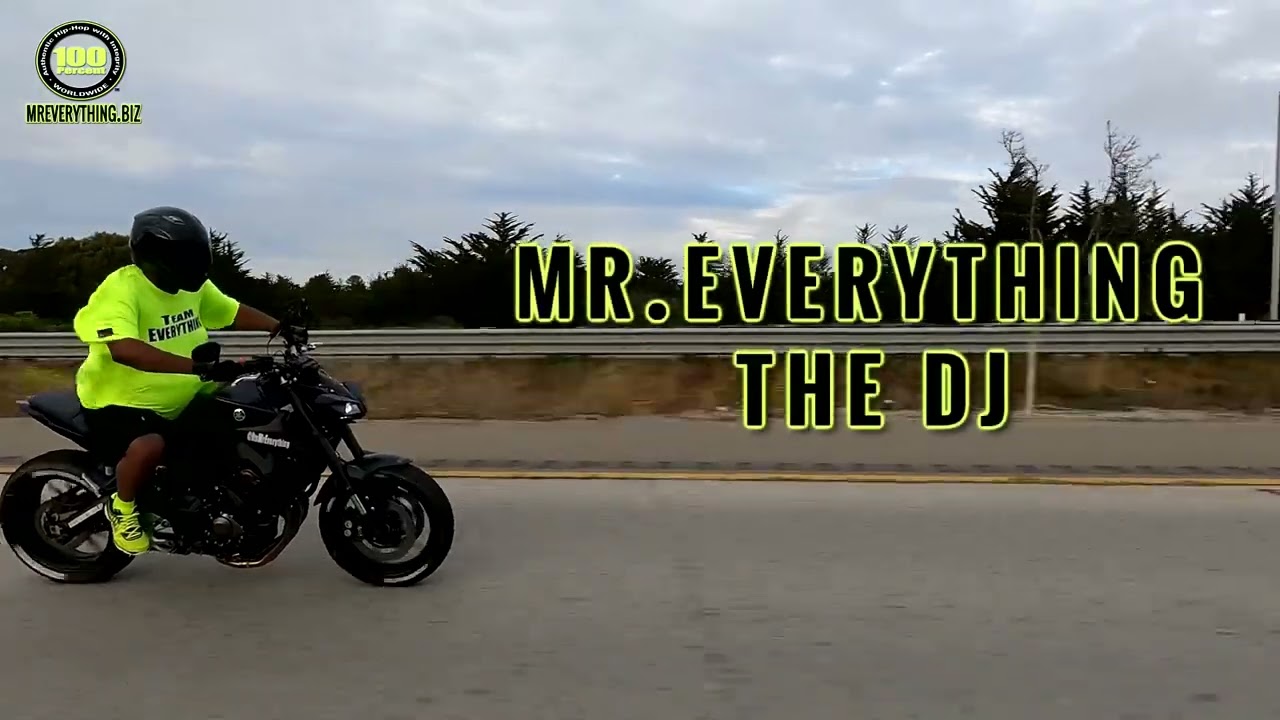 *** MR.EVERYTHING THE DJ ***
LIVE
IN STUDIO DJ SET *** BOOK
MR.EVERYTHING THE DJ
:
holla@MrEverything.biz